Changing your course preferences through VTAC
Tuesday, 16 January 2018
We've said it before and we'll say it again - the great thing about VTAC application is that you're able to change your course preferences if you have a change of mind! According to VTAC, there is no cost involved just as long as you pay your course application fee.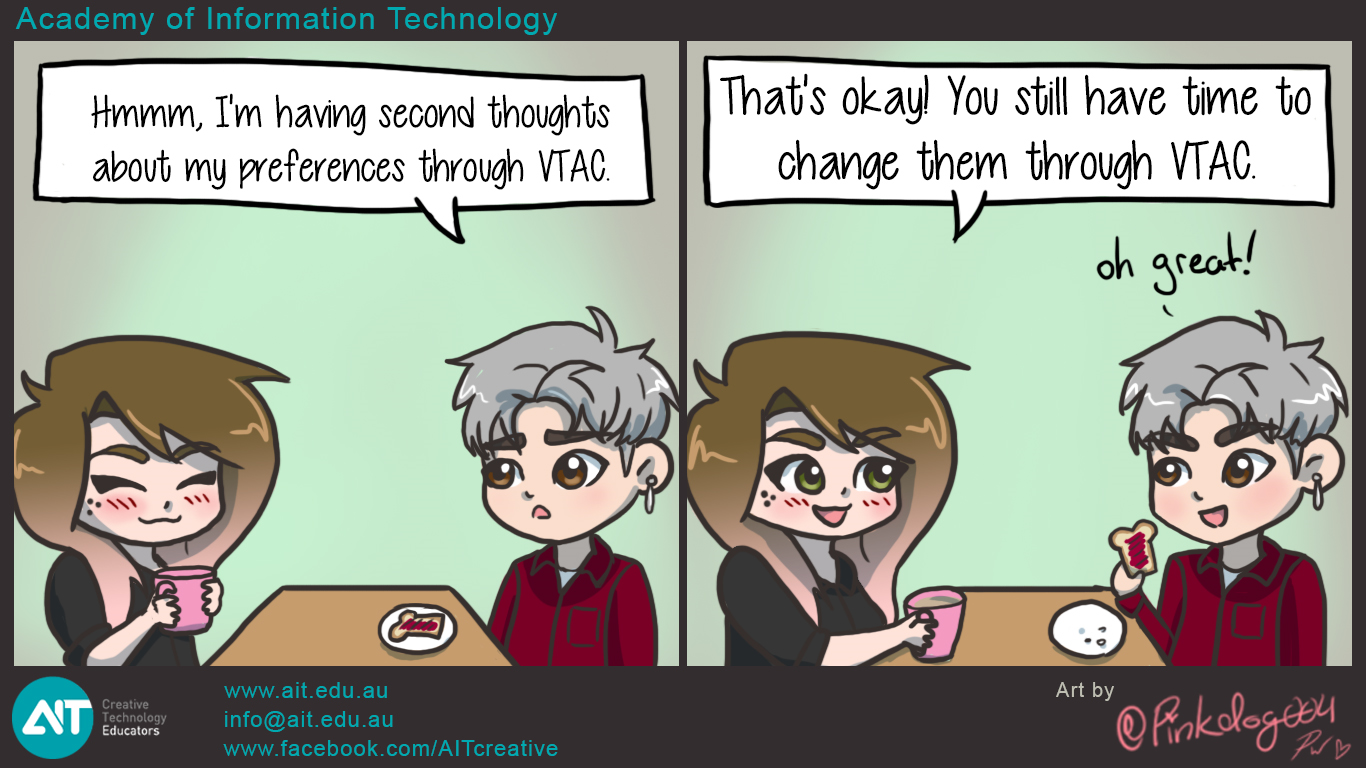 Here are some tips on VTAC's website that would help you in this process:
Tips of changing your course preferences | Image credit: www.vtac.edu.au
Remember to always check your course code when changing your preferences! Here are AIT's course codes for easy reference.
| Course | Code |
| --- | --- |
| Digital Design (Degree) | 8140110032 |
Good luck!!