It's the time of the year when exam results are released! Now that you have this information in your hands, you can now map out and make final decisions of what you'll do in the New Year.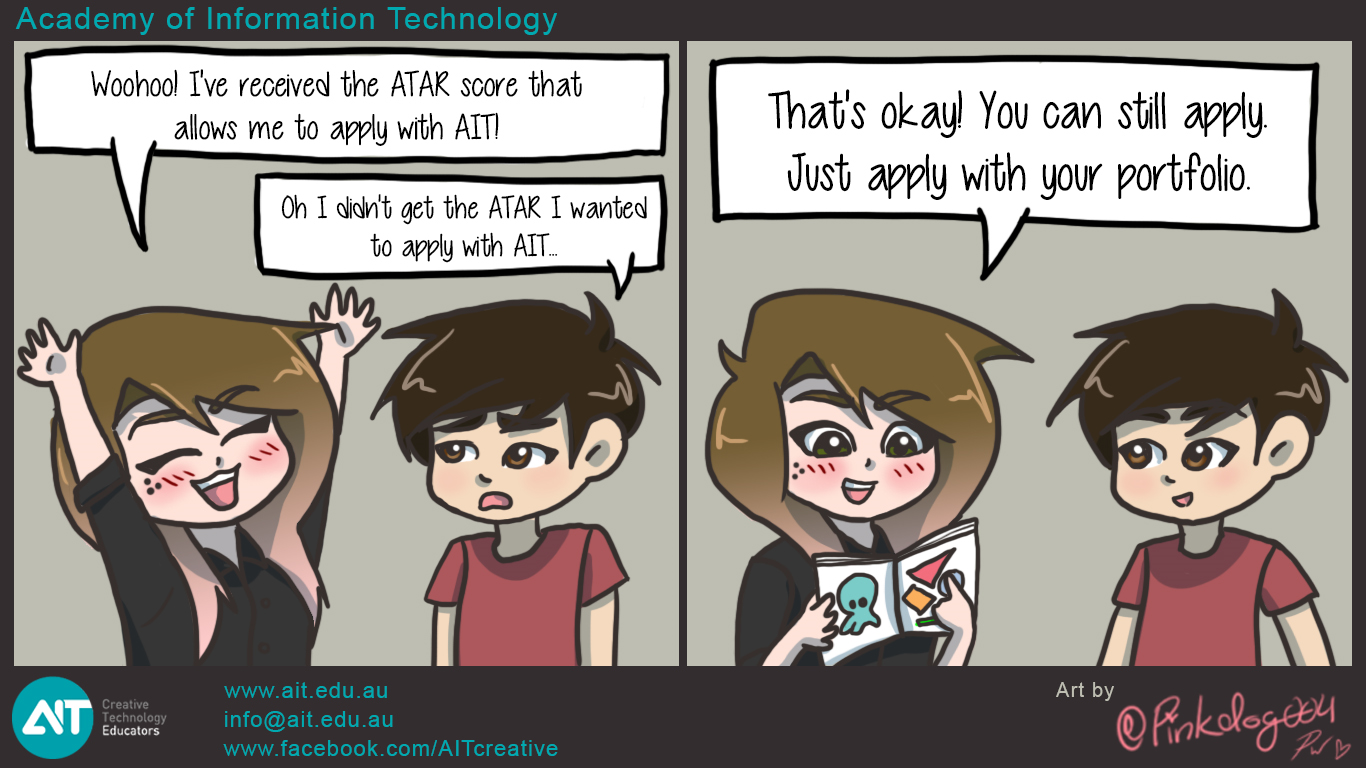 If Digital Media, Digital Design or IT are areas that you can see yourself enjoying and pursuing a career in, AIT is the place for you to nurture and grow your skills and experience.
There are two ways to apply to study at AIT:
1) ATAR SCORE OR
2) PORTFOLIO AND/OR INTERVIEW
At AIT, we accept ATAR scores of 60 and above. However, it is important to note that you'll also be able to apply via a portfolio and/or interview. The reason why we accept other means of application is because we understand that grades are not a true reflection of passion and creativity! Once we receive your application, one of our friendly student enrolment advisers will be in contact with you to arrange a suitable time for an interview.
In this crucial period where you're making plans for your future, try to ignore the noise and chatter of others. Instead, settle down in a quiet spot to reflect (disconnecting from social media can be a good idea!) and find someone to discuss your options with.
We also recommend using the resources available to you to gain more information such as attending Info Nights, Open Days, reading through the course guide to understand the study options available or booking a campus tour with student enrolment advisers to have a chat about how we can help you.
Good luck!