Ready Player One - Studying Game Design and Understanding the Industry
Friday, 7 July 2017
Australia's video and computer games industry earned an impressive $2.958 billion in 2016. According to the Interactive Games & Entertainment Association (IGEA), $1.893 billion were from digital and mobile sales while $1.065 billion stemmed from traditional retail sales.
A separate study conducted found that while experience and training is useful in succeeding in the industry, a relevant degree was particularly important for programmers. The rapid rise of popularity in the industry correlates to the large number of students (5,000) enrolling in tertiary courses to study videogame development each year.
Studying game development may come with a misconception that prior knowledge is required in order to study the course. AIT's Game Design educator, Tyson Butler-Boschma debunks this myth,
"In almost every experience I've had, including how I teach, teachers work with students to get them to a suitable level by the time they finish the degree. It is entirely possible to come to the course with no prior experience and leave a full-fledged developer (that's what I did).
If you do have experience then hey, that's fantastic, you will naturally find things easier at the start but will still learn new things as we get deeper into the degree," says Tyson.
Tyson is the Founder and Creative Director at Toybox Games Studios (they're developing their first major IP "Primordials: Fireborn", go check it out!) and has worked on several games on mobile platforms as well as real world simulations of game development projects, ranging from First Person Shooters to 2D Platformers.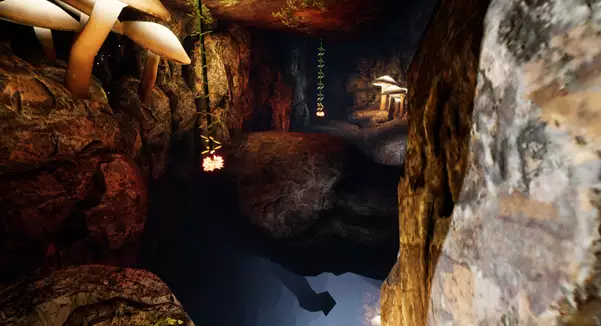 Image credit: Tyler Butler-Boschma
Tyson brings his professional experience into the AIT classroom and is always aiming to excite and engage.
"This course is about learning to make games and that is exactly what we will do. You will have prototypes and completed projects that if you so wish, you may release to the world. In my class I am all about energy and being excited about the things we can do with the programs we use," Tyson says.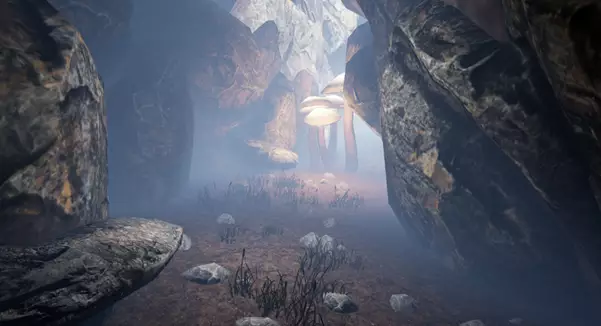 Image credit: Tyler Butler-Boschma
For students looking to study Game Design, there's always this decision to make - "game designer" or "game programmer"? Well, it really depends on where your interest lies. While the two roles have different focuses, they work hand in hand in order to deliver.
As the name suggests, game designers are responsible for the 'design' of the game such as detailed instructions for gameplay mechanics, user interface, environments, sound effects and art style. The main role of a game programmer is to translate the design into a playable game. They design and write the code that brings the game to life. This requires skills and proficiency in programming languages such as C++. C++ is a 'free-form' programming language that supports various forms of programming.
"A game designer differs from a programmer in that this is a much more rounded and creative career than a programming career. Game designers have an innate knowledge of what gamers want in a game, and they possess the ability to see the "big picture" as far as a particular game goes. They study how the game will work and flow from start to finish," Tyson explains.
"Game programming involves taking the design specifications of the game designers, integrating the art and sound, and translating it all into a playable game. Doing this requires a lot of mathematics, logic and computer skills, particularly in the area of programming languages like C/C++ and scripting languages."
On the whole, the game designers and game programmers have to decide the game mechanics, such as what happens on screen when a specific button is pressed, how characters interact, how do players interact with the 'world'. Both parties need to communicate on what needs to be coded and created and ultimately work together.
"It is important to mention that this is in no way a lock on what you can do whether you choose programming or design," Tyson explains. "An example would be at Toybox Games, we make sure to have a general knowledge of everything and then our specialisation. So that I, as a designer, can help with basic programming and my programmer Tim, can help with basic design work etc,"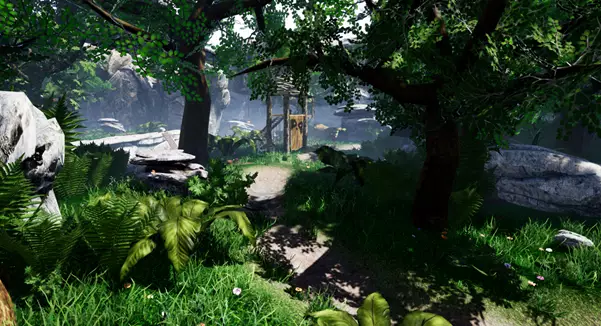 Image credit: Tyler Butler-Boschma
According to the survey mentioned earlier, Australian-developed games have been very popular in many markets, with the biggest customers coming from the United States, Europe and Asia. Within Australia, the game development industry is concentrated in Melbourne, with 51% based in Victoria, followed by Sydney (14%) and Brisbane (13%). Mobile games also remain the largest part of the digital pie, generating $988 million.
The repertoire of games has also increased significantly and have been implemented in various industries such as education, health and corporate sectors in an effort to increase learning and improve mental health. VR games have also recently been utilised to 'monitor cognitive function in the aging population'.
When asked what he thinks the future of the industry will be in 20 years time, Tyson has this to say, "I honestly don't know but I'm excited. 'Games' is the most profitable and fastest growing entertainment industry in the world while also being one of the most friendly and inclusive industry's in the world. With new technologies coming out every day and the brightest and most talented people striving to create incredible experiences, the future right now looks bright."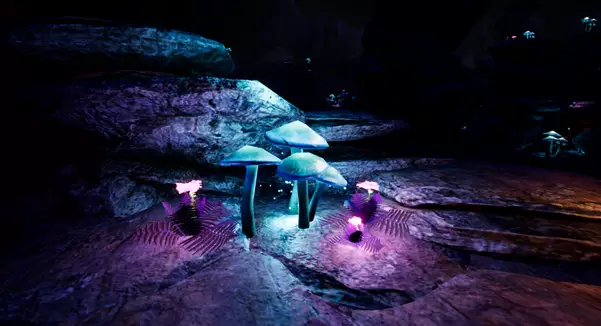 Image credit: Tyler Butler-Boschma
AIT offers a Bachelor of Interactive Media (focus on Game Design). Click here to read about about the course or download an info pack. E-mail us here if you have any questions.